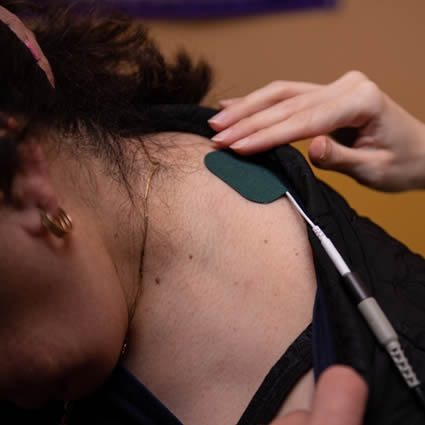 Auto Accident Chiropractic in Palmdale
When you are involved in an auto accident, your body is tossed around and your muscles are overstretched. As part of the body's defense mechanism, muscles go into spasm to protect the injured area. This in turn creates scar tissue, which results in pain, inflammation and decreased range of motion.
If left unaddressed, your body will do its best to heal from the injury, but the damage creates a cumulative effect that often results in degeneration and arthritic changes in the spine.
NEW PATIENTS

Why Chiropractic Care Is Important
Chiropractors are considered the gateway practitioners for musculoskeletal injuries such as those sustained in car crashes. That is because our care is the least invasive and most conservative, so it makes sense to start with us. Most attorneys and insurance carriers want patients to see a chiropractor before entertaining more invasive approaches.
What to Expect
At your first visit, we will talk with you about your history and the details of the accident. Then we will conduct a thorough examination, including neurological, orthopedic and range of motion assessments. We will typically refer out for X-rays, MRIs or other imaging. Based on your specific situation, we will design a customized care plan to help you address your injuries.
Your comprehensive care in our office will include chiropractic care as well as some or all of the following adjunctive healing therapies:
Our Network of Specialists
It is very common in an injury caused by a car accident to require care from a variety of specialists. Our chiropractors are trained and experienced in determining what other types of care may be needed. We work with a network of trusted providers and will refer you out or co-manage your care as needed. Some of these providers include:
Orthopedists
Neurologists
Pain management clinics
Psychiatrists
Massage therapists
Do Not Wait to Get Care
Contact us today to book an appointment.
CONTACT US

Auto Accident Chiropractic Palmdale CA | (661) 274-0899