Chiropractic Care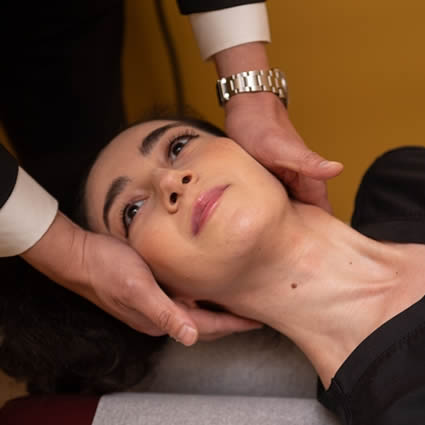 At Suarez Toutoundjian Chiropractic Corp., we specialize in comprehensive chiropractic care for patients who have been hurt in car or other personal injury accidents, or on the job. In addition to our Palmdale location, we have offices in Bakersfield and Burbank.
NEW PATIENTS

How Chiropractic Care Can Help
Chiropractic care is a non-invasive, drug-free system of health care that can help patients who have been injured by restoring proper alignment and mobility to the spine. When the joints of your spine can move as they are supposed to, your pain and inflammation may decrease and your range of motion may return to optimal levels.
We have over 20 years' experience providing outstanding care that is tailored to each patient's specific needs.
Our Comprehensive Approach
We base our care on your specific needs, using a thorough examination and imaging such as X-rays or MRIs to accurately diagnose your condition. We incorporate soft tissue work into each patient's overall care plan to facilitate healing and to make the adjustments easier, more comfortable and longer-lasting.
Many of our patients may need additional care outside our office. In those cases, we will refer out to one of the many specialists we work with regularly, including orthopedists, neurologists, pain management clinics, psychiatrists, and more. We are happy to co-manage care whenever necessary.
Our Fees
We work directly with insurance carriers and attorneys to ensure you get the care you need, with no out-of-pocket expense to you.
Get Started Today
Contact us today to book your first appointment.
CONTACT US

Chiropractic Care | (661) 274-0899