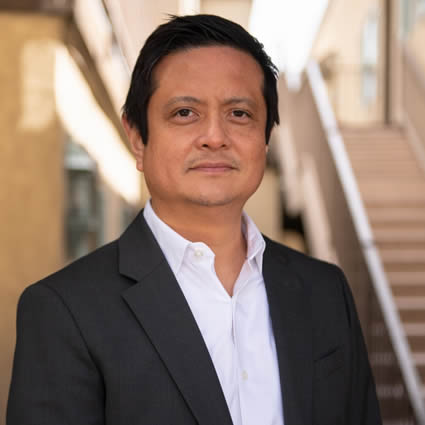 Meet Dr. Miles Suarez
Discovering Chiropractic
Dr. Suarez had never heard of chiropractic care growing up, but when it came time to go to college, he knew he had to think of something. Someone explained chiropractic care to him, and he was intrigued by the idea of trying something new and completely different. He loved the fact that there was a non-invasive and drug free healthcare system that could help people get out of pain and be more mobile.
He attended Cleveland Chiropractic College in Los Angeles, receiving his Doctor of Chiropractic degree in 2001. While there, Dr. Suarez met Dr. Serge Toutoundjian, who would become his friend and business partner.
Filling a Need
After graduating, Dr. Suarez worked as an associate in a practice for a short time. He realized that there was a real need for chiropractors focused on the specific needs of patients who had been injured in auto or other types of accidents, so in 2003 he and Dr. Serge opened the first Suarez Toutoundjian Chiropractic Corp. location in Bakersfield. Our Palmdale location opened in 2008.
A Rewarding Career
Even after practicing for over 20 years, Dr. Suarez still finds it inspiring and rewarding to help patients achieve a pain-free lifestyle without the use of drugs or surgery. Although many of our patients find it difficult to believe they will ever feel better, Dr. Suarez is confident in his skill as a chiropractor and it is this clinical competence that our patients find so reassuring. His favorite part of any day is when a patient tells him they are better.
The more he can help patients achieve what they did not think was possible, the more passionate Dr. Suarez becomes about chiropractic care and helping others.
Away From the Office
When he is not at work, Dr. Suarez spends his time hanging out with his wife, their two kids, and their dog, just enjoying life. He is also a Yogi, which many patients find surprising, and he gets in some yoga classes when he can.
Book Today
Contact us today to schedule an appointment.

Dr. Miles Suarez | (661) 274-0899