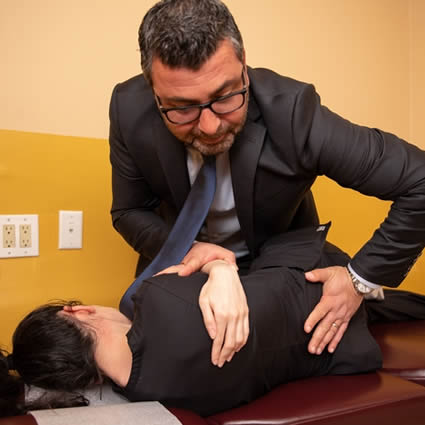 New Patients at Suarez Toutoundjian Chiropractic Corp.
Suarez Toutoundjian Chiropractic Corp. specializes in automobile accident, personal injuries or workers' comp injuries, and we want to help you navigate the process from start to finish. We ask that you wear comfortable clothing and bring any medical reports or imaging like X-rays or MRIs if you have had them done. We will also need your claim number so we can work with your insurance.
Because this is the only type of care we offer, we are extremely competent at helping our patients get out of pain and get back to their pre-injury level of health and mobility.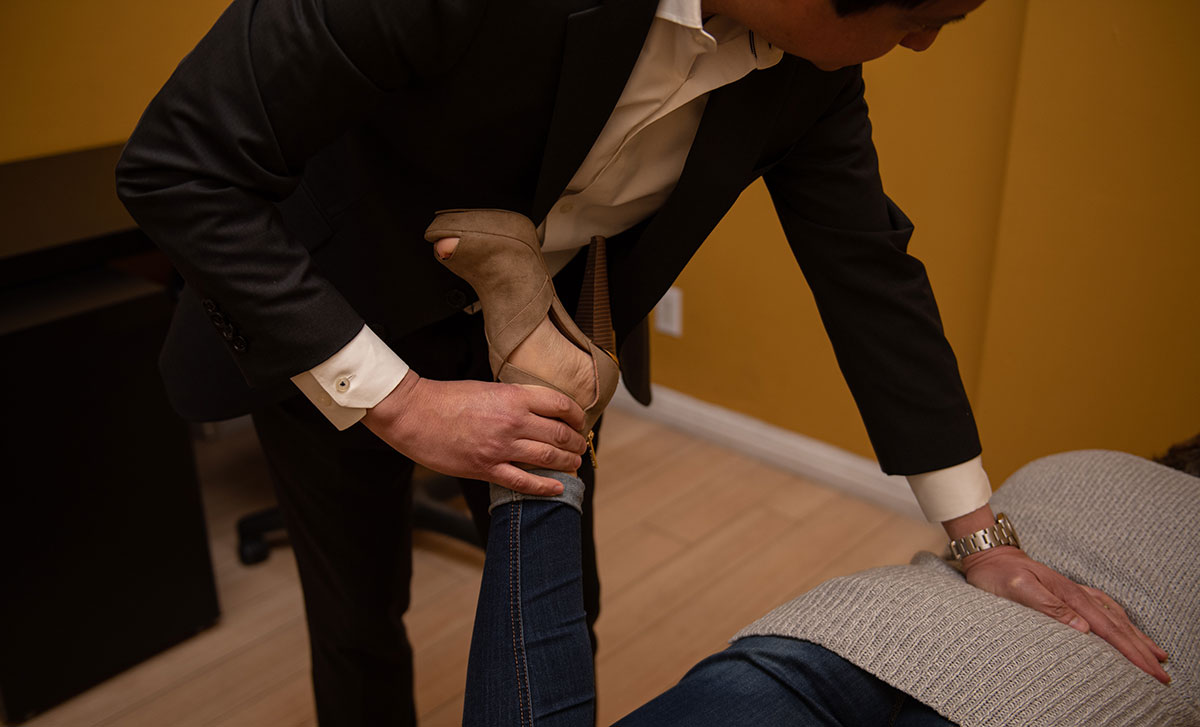 Plan on about 45 minutes to an hour for our comprehensive consultation and examination. Our staff will greet you and help you feel at home. You will fill out some paperwork, then you will meet with your chiropractor.They will go over your history and the details of your injury—whether you were injured traumatically (like in a car accident) or cumulatively (such as repetitive use injuries)—to ensure they fully understand your situation. Then they will conduct a thorough exam, including range of motion, neurological and orthopedic assessments. Generally, imaging is needed, and we will refer you out for this.
Throughout the process, they will explain everything they are doing. They will let you know what is causing your pain or other symptoms, and how chiropractic can help. They will also let you know what your treatment will entail.
Most patients receive some healing therapies at this visit. You may receive a chiropractic adjustment if there are no contraindications to doing so.
We will go over your X-rays or other imaging and explain what those mean at your second visit. Then we will get started with your specific care plan.
Who Pays?
We have been providing care for auto accident, PI and workers' comp injuries for over 20 years, and we are experts at dealing with the paperwork, insurance carriers and attorneys. There is no out-of-pocket expense to you—all you need to do is come in and feel better.
Book Today
Contact us today to schedule an appointment.
CONTACT US

New Patients at Suarez Toutoundjian Chiropractic Corp. | (661) 274-0899