Personal Injury & Workers' Compensation Chiropractic
in Palmdale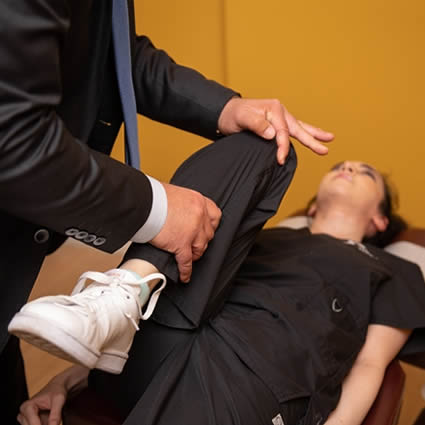 Many people think that workplace accidents have to involve some sort of traumatic event, like a fall. But many workers' comp cases are the result of repetitive use situations such as carpal tunnel syndrome related to using a keyboard or mouse all day.
At Suarez Toutoundjian Chiropractic Corp., we are dedicated to providing care exclusively for patients who have been hurt in accidents, whether car, workplace or other personal injury cases. We have over 20 years' experience helping our patients navigate the system while getting the best possible results for their injury. In addition to Palmdale, we offer workers' comp and PI care in our Bakersfield and Burbank locations. We will help you navigate the entire workers' comp process.
NEW PATIENTS

Why Chiropractic Care Is Important
Naturally, attorneys and insurance carriers want you to start with the least-invasive approach to care first. Chiropractors are the gateway providers for injury care because we offer natural, drug-free, non-invasive care that can often be highly effective in healing and recovery after an accident.
If injuries are ignored, the body does its best to heal. But the accumulated scar tissue and inflammation means that it will not heal in the right position, and range of motion will be limited. Over time, this can result in things like early onset arthritis and other degenerative conditions.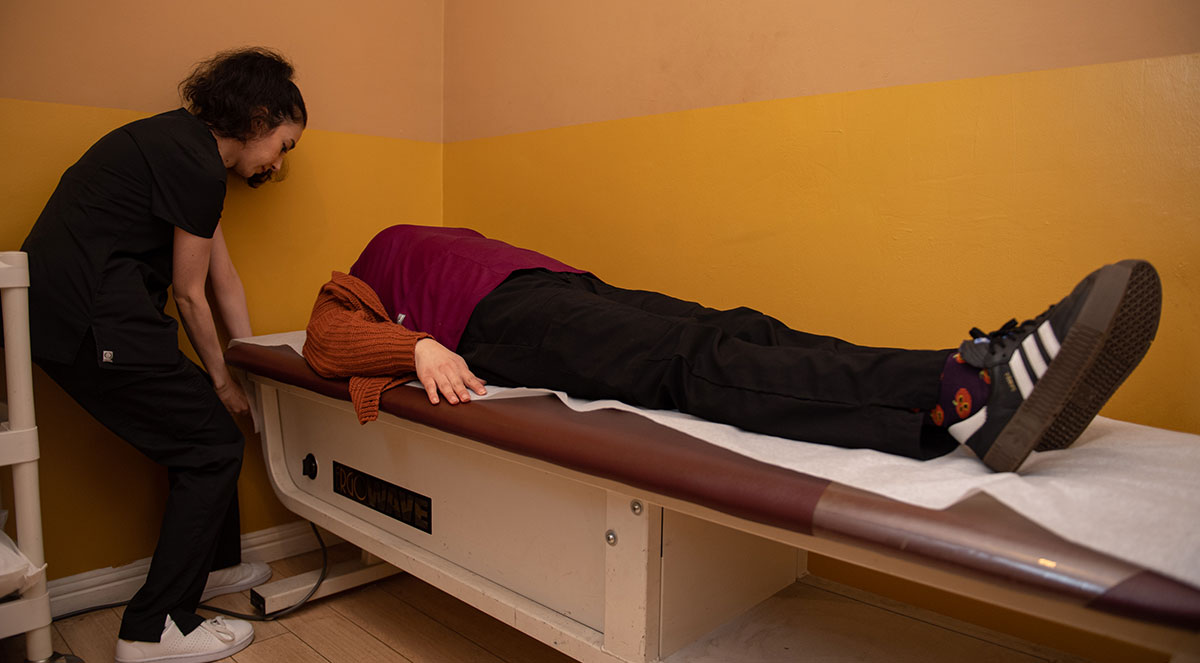 Our In-Depth Approach
Our skilled chiropractors will talk with you in detail about your health history and the accident (or repetitive use condition) so they fully understand what is going on. Then they will conduct a thorough examination to accurately diagnose the underlying cause of the problem.
Based on their assessment, they may refer you out for X-rays, MRIs or other imaging. Then they will create a care plan that is tailored to your injury. In addition to chiropractic adjustments, your care plan may include these other services provided in our offices:
Provider Referrals
In addition, we work with a variety of other providers that we can refer you to if necessary, including:
Neurologists
Orthopedists
Massage therapists
Psychiatrists
Pain management
Get Started Today
Contact us today to schedule your initial visit.
CONTACT US

Personal Injury & Workers' Compensation Chiropractic Palmdale CA | (661) 274-0899